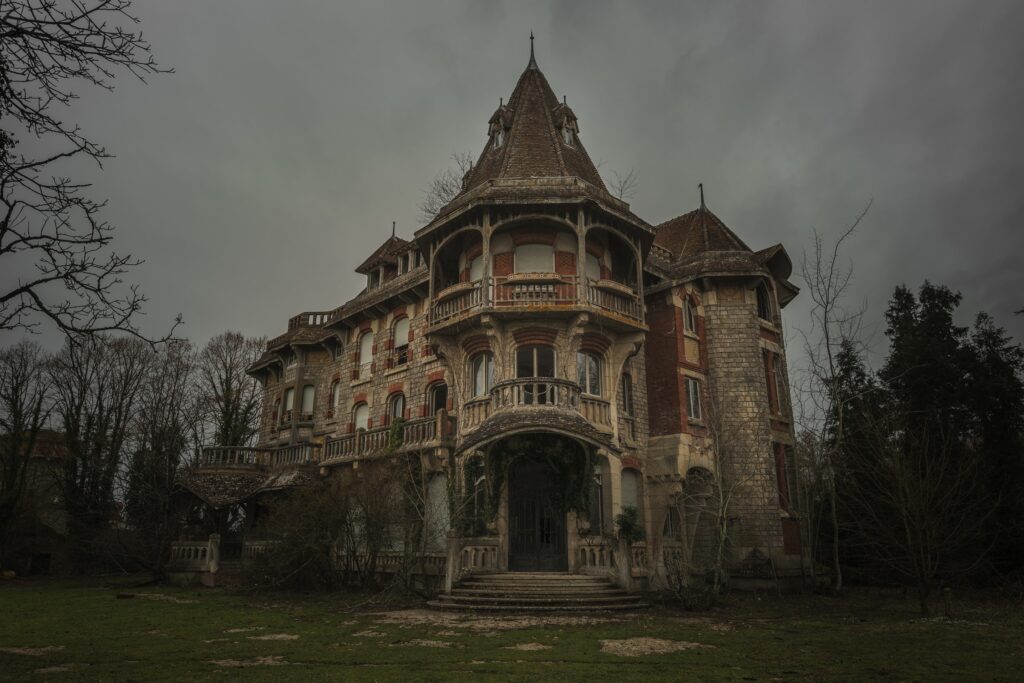 While many people associate the Bay Area with the Golden Gate Bridge, cable cars, and excellent restaurants, the city is also known by residents for its dark and haunted sites. Whether you believe in ghosts or are fascinated by macabre history, San Francisco is an excellent vacation destination for those looking to break away from the typical tourist activities. Heidi Schave, historian and previous San Francisco resident, has previously discussed the bay area's haunted in CBS San Francisco's Eye On The Bay: Haunted Bay Area and hopes to share some of the stories from the special with readers today. Below, Heidi Schave will share some of the most well known haunted locations within the greater San Francisco area.
William Westerfield House
Built in 1889, the William Westerfield House widely recognized for its connection to occult filmmaker Kenneth Anger, who resided in the house while developing the 11-min horror film, Invocation of My Demon Brother. Infamous serial killer Charles Manson, a former resident of the Bay Area, befriended Kenneth Anger in 1960s and would frequently visit the house during this time and discuss "the Family" activities with Anger. In fact, it was Kenneth Anger who convinced fellow friend Bobby Beausoleil to join Mason's Family, and would go on to murder Gary Himan on Manson's orders in 1969. In addition to Kenneth Anger, the house is also known for housing Anton LaVey, founder of the Church of Satan, who conducted rituals in the upper floors of the house.
City of Colma
The City of Colma, otherwise known as the "City of Souls" or "The City of the Silent,"resides in San Mateo county and is currently home to 1,800 residents. The city living population, however, is outnumbered as the city was originally built as a necropolis and houses nearly 1.5 million souls within its seventeen cemeteries. The infamous city is currently home to many deceased celebrities including Levi Strauss, Joe DiMaggio, and William Randolph Hearst. Today, the city hosts many haunted tours all year round and has given itself the witty slogan "its great to be alive in Colma."
Moss Beach Distillery
Built in 1927, the Moss Beach Distillery was a popular bar that attracted a number of individuals including "The Blue Lady." According to local legend, 80 years ago, the woman in blue came to the Moss Beach Distillery and met the bar's charming piano player. Although she was married, shortly after meeting, the Blue Lady and the piano player began an affair. The affair was short lived, however, as the couple were attacked on the beach just outside the bar where the Blue Lady was murdered. Ever since, visitors of the Moss Beach Distillery have heard mysterious knocking, objects levitating and shadowy figures.